RIMOSA
The Rhode Island Museum of Science and Art (RIMOSA), a not-for-profit 501(c)(3) organization, is a group of imaginative people committed to a single goal: using Rhode Islands' rich resources in the arts and sciences to create a distinctive, highly interactive, informal learning center.
RIMOSA's mission is to awaken curiosity and increase independent learning, creativity, and innovation in kids 8 and up – and adults, too!  We want to help kids become creative problem solvers that can examine and understand the world around them.  This mission is accomplished by encouraging the exploration of science through art, and art through science, with interactive exhibits, educational programming, performances and participation in music, dance and theater, informal discussions, and other museum events.
The RIMOSA board, and its supporters, believe that this exciting educational and cultural attraction is a natural fit for Rhode Island, home to two major research universities, an internationally-recognized art school, a high concentration of innovative individuals, businesses and organizations, and a culture of collaboration.
Board of Directors
The founding board members are uniquely qualified to bring this project to fruition. Among their other achievements, many of them are also parents. Their children range in ages from pre-school to post-college.
Tim Hebert
CEO of Atrion Networking Corporation , Warwick, RI, is one of the leading experts in the field of strategic technological solutions and leading edge technologies.  Under his guidance, Atrion Networking Corp. has received many accolades – including being a Best Place To Work Company, an RI Tech10 Award Winner,  an MSPmentor Top 100 Worldwide, a PBN Fastest Growing Private Company and many others.  Tim is also deeply involved in STEM (Science, Technology, Engineering, Math) initiatives and education in Rhode Island and is a mentor for young students in Rhode Island's Year-Up program.
Bonnie Epstein
Bonnie Epstein received her undergraduate degree in Geology/Biology from Brown University and her Ph.D. in Oceanography from the University of Rhode Island. Her interests lie at the junction of science, art and education. As a principal investigator for the New England Aquarium (Boston), she helped develop, implement and evaluate programs and exhibits for informal scientific education for over seven years.  She also successfully wrote the Aquarium's 2001 NSF grant-funded exhibit on jellyfish as environmental indicators (Amazing Jellies) and directed the New England Aquarium's Newport Exploration Center – a small science museum in Newport, RI currently run by Save The Bay.  Her experience includes teaching at the elementary, high school and college level.  She currently teaches science at the Rhode Island School of Design.  She can be reached at bepstein@rimosa.org.
David Kunitz
David Kunitz is a highly successful Product Designer who combines a keen eye for aesthetics, the ability to elicit consumer insights, an understanding of global engineering & manufacturing processes and a leadership style that teaches, motivates and optimizes highly skilled creative teams. He has been providing the companies he has worked with, a broad range of quality design solutions. David developed toys and brands for companies such as Mattel, TYCO Toy, Hasbro Inc, that are not only fun and aesthetically appealing, but steadfastly entrenched in solid business principles. He promotes highly creative problem solving, concept generation and communication.
Kimberly Kowal Arcand
Kimberly Kowal Arcand is the Visualization Lead for NASA's Chandra X-ray Observatory, which has its headquarters at the Smithsonian Astrophysical Observatory in Cambridge, Massachusetts.  She studies the perception and comprehension of data visualization across the novice-expert spectrum and is active in the creation, distribution, and evaluation of large-scale science and technology communications projects. She is also an award-winning producer and director.  Check out Kim's first non-fiction book "Your Ticket to the Universe: A Guide to Exploring the Cosmos" (co-authored with Megan Watzke) by Smithsonian Books, 2013.
Samuel Bowditch Smith
Samuel Bowditch Smith received a Bachelor of Science degree in Industrial Design from the Wentworth Institute of Technology in Boston. His background includes marketing, advertisement, with a lengthy career in both user interface and product design for a number of consumer electronics and toys. Since graduating in 2011, Sam has had the privilege to work as a toy designer for one of Rhode Island's largest toy companies, and is an avid seeker of new technologies.
Juliette Casselman
Juliette Casselman is a dedicated art educator with a Masters in Art Education from UMASS Dartmouth and a BA in history from UNH. She has been teaching in formal and informal school settings for over 10 years. Juliette has also taught for many non-profit educational organizations; for example, CityArts Providence where she created many works of public art including a clay tile installation at Kennedy Plaza in Providence. Other than her teaching experiences, Juliette is a working artist. Her work focuses on local salt marshes, native animals, and portraiture. She is currently the Education Director for RIMOSA and can be reached at juliettegc78@gmail.com.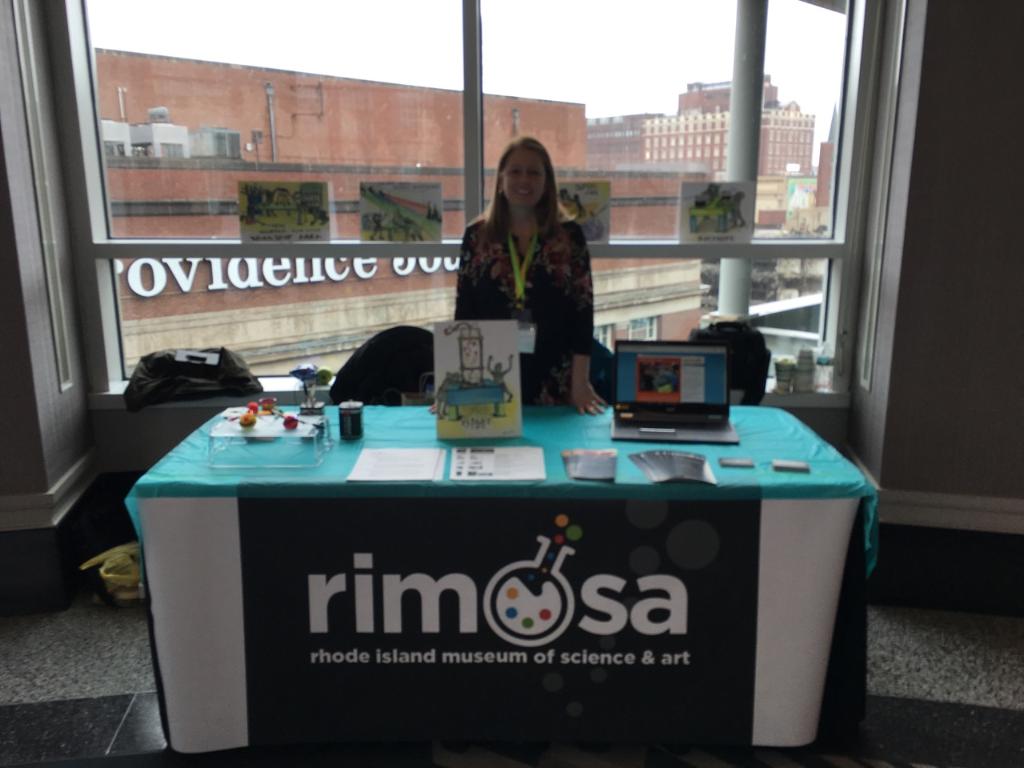 Jennifer Pietros
Jennifer Pietros is a passionate middle school science teacher who has been teaching at Feinstein Middle School in Coventry for the past 15 years. Jen has a bachelor's degree in biology/marine biology from UMASS Dartmouth and a master's degree from URI in aquaculture/education. Currently, she is enrolled in the URI/RIC doctoral program pursuing a degree in education. Past experiences include working for biotech companies, New England and Mystic Aquariums, tagging sea turtles for the Caribbean Conservation Corporation, maintaining a zebrafish facility at the MIT-Center for Cancer Research, and working as a research assistant at URI studying the effects of oysters on Narragansett Bay. With our rapidly changing world, she believes there is a strong need to motivate children to pursue careers in the STEM field and believes RIMOSA can play a crucial role in attracting interest.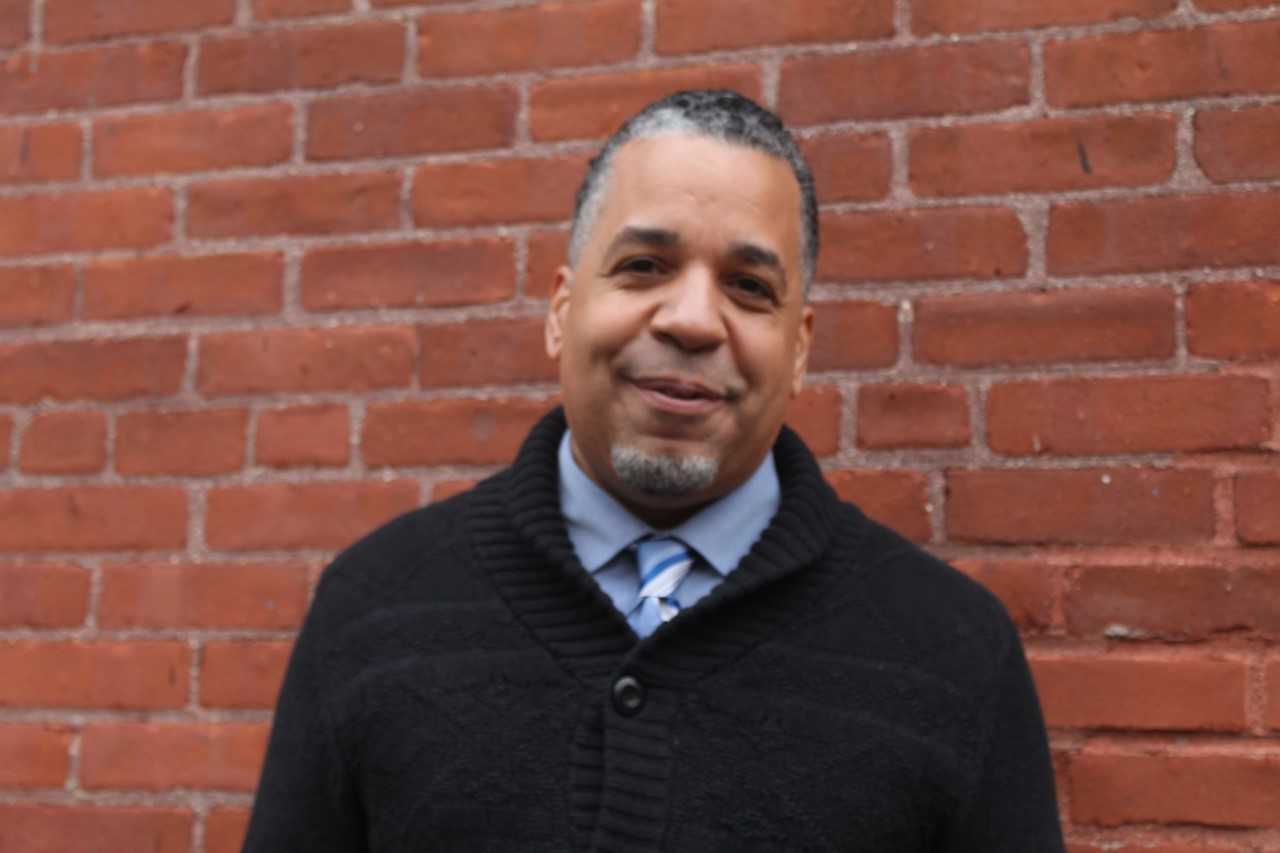 Nick Figueroa
A social justice advocate, Nick has served as a member of the political action committee for the National Association for College Admission Counseling, and also served as an officer with the NAACP in Rhode Island. Recognized for his advocacy, Nick served a term as a member of the U.S. Commission on Civil Rights, State Advisory Council after being nominated by U.S. Senator Jack Reed. Locally, he has served as a board member at Times Squared Academy, a charter school dedicated to teaching STEM-related programs, and the Paul Cuffee Charter School. He is also a member of the American Association for the Advancement of Science.
Nick is currently the Executive Director of College Visions, a college access, and college success nonprofit, and also serves as an adjunct professor at Roger Williams University teaching in the Community Development Department. He holds a Master of Arts in Education from the University of Rhode Island, and completed his undergraduate work in Public Administration at Roger Williams University.
Stephanie Norin
Stephanie Norin is a business owner and event planner with a Masters of Business Administration from Johnson & Wales University. She has spend countless volunteer hours working with non-profit organizations and educational institutions close to her heart including Adoption Rhode Island, the Scleroderma Foundation, the Ashton School and the Wheeler School. As a parent, she looks forward to helping Rhode Island Museum of Science and Art realize it's dream of obtaining a physical site!
Advisory Board
Tony Ascrizzi, Freelance Artist and Consultant, Tascrizzi@cox.net,  Providence, RI. For over a decade, Tony Ascrizzi designed and fabricated exhibits for the Providence Children's Museum.
Rachel Atlas Venditto, Assistant Curator, Edna W. Lawrence Nature Lab, Providence, RI. RISD's Nature Lab is a unique resource for examining, exploring and understanding the patterns, structures and interactions of design in nature. The collection includes more than 80,000 specimens and other items of natural history.
Kipp Bradford is the Senior Design Engineer and Lecturer at the Brown University School of Engineering, chair of the Rhode Island Entrepreneurship Faculty group, on the technical advisory board of MAKE Magazine and is a Fellow at the College of Design, Engineering and Commerce at Philadelphia University. His current company, KippKitts, LLC, is an open source hardware manufacturer making an array of tools for engineers and designers
Umberto Crenca, Founder and Artistic Director of AS220, Providence, RI. AS220 provides an unjuried and uncensored forum for the arts.
Katherine Estes, CPA, North Kingstown, RI. She specializes in accounting, tax, audit and financial management consultation for nonprofit organizations.
Barnaby Evans, Executive Artistic Director, WaterFire Providence, Providence, RI. Waterfire, quite possibly the preeminent visitor attraction for the city of Providence, brings over one million people from Rhode Island and beyond each season to watch, wonder at, and enjoy the spectacle.
Michael Friedman, President and CEO of Monarch Industries, Warren, RI. Monarch Industries specializes in architectural millwork, custom wood molding, paneling, cabinets and casework.
Adrienne Gagnon, Founder and Executive Director of DownCity Design, received her MA in Community Arts Education from Rhode Island School of Design. Adrienne has worked as a curator of contemporary art for a number of organizations, including the San Francisco Museum of Modern Art. Adrienne is currently the Education Director for Providence CityArts for Youth.
Ulysses Gallman is an outstanding teacher who made science both interesting and exciting for middle school students for 33 years. He has received numerous accolades for his work in the classroom, including the 1994 and 2000 Presidential Award for Excellence in Mathematics and Science Teaching and the prestigious Milken National Educator Award. He is also a professional Disc Jockey and Videographer, who has owned his own company since 1982.
Ray Gennari is an accomplished musician and craftsman. He is founder, engineer, and producer of the Rockatorium of Love Studio in West Kingston. Ray creates one-of-a-kind fine furniture and his artwork has been shown at the Providence Anthenaeum and Aldrich Contemporary Museum of Art. He also designs and builds many of RIMOSA's exhibits.
Marc B. Gertsacov, Esq. is an attorney with the Law Offices of Ronald C. Markoff. He primarily concentrates his practice in real estate matters and counsels a wide variety of small corporations. local courses.
Gayle Giffords, Principal at Cause & Effect, Inc., Providence, RI. Cause & Effect offers a wide range of consulting services for non-profits. They advise secular and progressive organizations working to create change in their communities.
Rebekah Greenwald Speck, Executive Director, RiverzEdge Arts Project, Woonsocket, RI.  RiverzEdge Arts Project is a social enterprise that provides talented underserved teens hands-on work experience in graphic design, digital photography, screen-printing and visual arts. Riverzedge won the prestigious National Arts & Humanities Youth Program Award in 2010.
Anna Hutchings majored in International Business, became board certified in Neurology, and has spent the past decade starting and growing emerging companies from cool ideas to national success.  Her current venture is Web based Vintage Clothing store Anna Begins, Inc.
Brian Jepson is an editor with Maker Media (publisher of MAKE magazine) and co-organizer of Providence Geeks and the Rhode Island Mini Maker Faire. He's also been involved in various ways over the years with AS220, a non-profit arts center in Providence, Rhode Island.
Anna Kaziunas France is on the forefront of new technology as the Digital Fabrication Editor for Maker Media, Inc. and Dean of Students at Fab Academy Global.
Wendy Lawton worked as newspaper reporter in Massachusetts, Colorado and Oregon for a decade, and spent most of her career writing about K-12 education. After leaving journalism, she took a job publicizing science and medicine at Brown University, then went on to raise money for Brown science and technology projects.
Andrew Liebchen, Art Director, Deelux, Providence, RI. Deelux is a graphic and web design company specializing in branding and identity; graphic design and illustration; and web design and development.
Amy Lovera is a multimedia artist whose work has been exhibited and published both nationally and internationally.  She has taught at a number of institutions, including the Massachusetts College of Art, the Rhode Island School of Design and Pont-Aven School of Contemporary Art in France. Amy is a founding member of the Clever Girls Collaborative, a film-making collective with a handmade, hands-on approach and an emphasis on spontaneity and play.
Ted McGuire is the President of Thames & Kosmos, a publisher and distributor of educational science toys headquartered in Providence, RI. He has authored and edited numerous award-winning science kits and holds a BS in Mechanical Engineering/Product Design from Stanford University. Ted grew up in a science museum where his mother was the Executive Director. It was there he developed an intimate understanding of the promise and praxis of informal science education by participating in all aspects of the field.
Erik Nelson, co-owner of the engineering firm Structures Workshop, Inc. of Providence. Erik has worked on numerous projects that have complex geometries with innovative structural systems, such as the Linked Hybrid project in Beijing. He has also been involved in the design of large dynamic structures for the entertainment industry such as Cirque du Soleil's show Ka and the Crane Ballet.
Marvin Novogrodski, Performing Artist, Marvelous Marvin, Providence, RI. Marvin has been blending art and science in original works for over 15 years. Using circus arts, magic tricks and engaging visuals to entertain and motivate students to learn about science, Marvin's shows have delighted audiences all over New England.
Mary Rapien holds a doctorate in Biological Oceanography from the University of Rhode Island and has spent her career bridging the gap between science and education. She has worked extensively in both formal and informal education. She is currently an assistant professor at Bristol Community College in New Bedford, MA.
Jeanine Silversmith, Founder and Director of Rhode Island Families in Nature, Wakefield, RI. Rhode Island Families in Nature is an organization created by and for families who want to spend more time outdoors, explore RI's natural places, and reconnect with and reap the many benefits of nature.
Valerie Taylor is currently an Exhibit Designer at Big Ring Design in Providence, RI.  She has spent over sixteen years working with museums and other organizations to create engaging and educational experiences for visitors of all ages.  Her clients include the National Museum of Australia, the Boston Children's Museum and the Audubon Society of Rhode Island. An experienced museum planner, she has helped a number of start-up museums to define their mission and goals.
Karen Triedman teaches the psychology of color, design, and visual merchandising among other courses in the Certificate Program at Rhode Island School of Design. She is a respected author whose books explore the power of color in graphic design.
Jeff Wallace received his undergraduate degree in Bioengineering from Syracuse University and a master's degree in Biomedical Engineering from Johns Hopkins University. His successful career as an engineer and technology manager in the medical device sector has involved leading interdisciplinary teams and demonstrating a blend of inquisitive exploration and design creativity that have produced numerous patents and innovations. He is an active volunteer in his community including organizing events for his local elementary school, and assisting at local food banks.
Walter Zesk, Co-Founder of ConForm Lab LLC, Providence, RI. ConFormLab provides computational design and fabrication consulting services. Their obsessively collaborative design process has produced novel furniture systems, innovative architectural interventions, super efficient traditional sailboats, inventive textile products, and highly optimized jewelry production systems.