Our mission: kindle curiosity and encourage experimentation
A designated non-profit since 2010, RIMOSA's hands-on, open-ended STEAM (science, technology, engineering, art & math)- based exhibits and programs – aimed at older children, teens and families – emphasize the tools that artists and scientists share; curiosity, observation, experimentation and communication.
Our vision is to build and sustain a culture of curiosity, creativity, and critical thinking that transforms Rhode Island into a leader in innovation for generations to come. We do that through:
Our 4,500 square foot exhibit space where kids and adults explore and create together in a supportive, fun environment
Hands-on, minds-on exhibits and experiences that offer opportunities for open-ended experimentation 
Portable outreach programs, workshops and media resources that develop curiosity, motivation, grit and problem solving
Collaborations with other community groups to tap Rhode Island's rich resources in arts and sciences, to maximize our collective long-term impact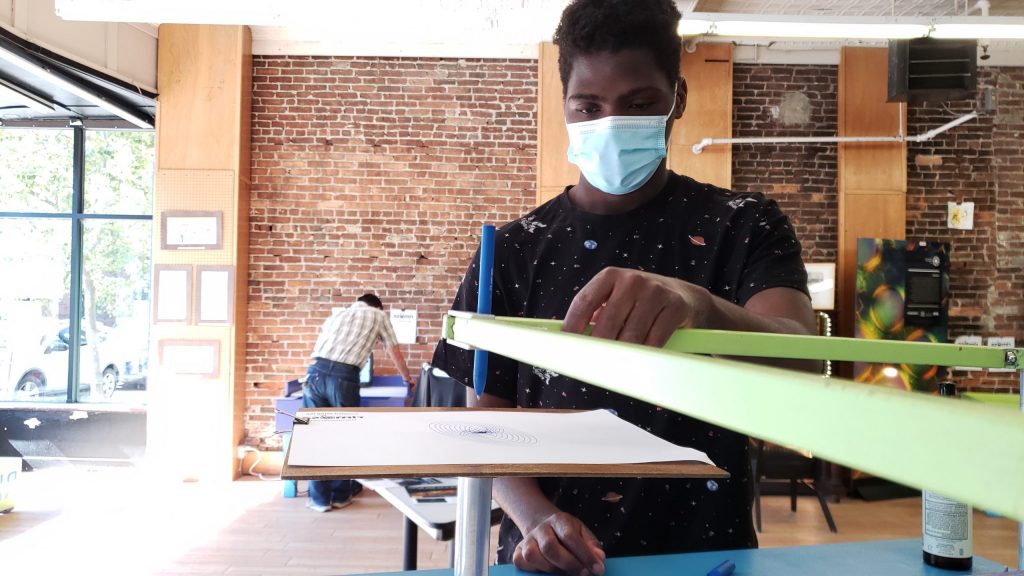 RIMOSA's funding comes primarily from donations and grants. Your support has direct, immediate impact on Rhode Island kids and teens.
children + teens reached through our educational outreach programs since 2010, with a focus on underserved communities
people have visited the RIMOSA museum since its opening in 2017
Developed and built 20+ hands-on, open-ended exhibits have brought pop-up exhibits to 50+ venues across RI
Diversity, equity, inclusion, accessibility
Diversity, Equity, Inclusion and Accessibility (DEIA) are central to RIMOSA's mission and we strive to constantly improve in all areas.
Read our DEIA statement
Recruiting passionate, committed individuals!