Diversity, Equity, Inclusion, Accessibility
Diversity, Equity, Inclusion and Accessibility (DEIA) are central to RIMOSA's mission and we strive constantly to improve in all areas.
On Site:
Our museum site  is fully wheelchair accessible from the front and back entrances and we have two wheelchair accessible bathrooms. The majority of our exhibits, activities and amenities are wheelchair accessible, all located on our main floor. We have a wheelchair accessible lift to access our lower level. 
RIMOSA's exhibits are open-ended, which means there is no "right way" to interact with them. The open-ended and highly tactile nature of our exhibits and activities has made us a favorite with a wide range of individuals, including those with physical and/or learning differences. Although all of our exhibits and activities are hands-on, they range from ones requiring more fine motor coordination, such as Animation Station, and those that use the large muscle groups like Rainbow Drums or our bicycle powered Spin Art.
Our open-ended nature also makes signage less important to us. The exhibit and activity signage we have is in both English and Spanish, with pictures and physical examples for those who do not read either of those languages. Most patrons rely on our excellent docents to answer any questions they may have.
Off-Site:
Since our inception in 2010, RIMOSA has brought our hands-on, facilitated programs to the locations of schools, libraries and other organizations who invite us. We work with these partners to ensure the programs we offer are best suited to their participants. This may mean adjusting our popular "Marble Roller Coaster" program so that instead of marbles, we use golf balls, along with other accommodations for those who have trouble manipulating smaller objects. It may mean seeking grants or sponsors to enable participants to take our programs free of charge. It may mean that when we work with youth who have experienced trauma, we allow more space for social emotional learning and personal storytelling through our Animation programs or Faith Ringgold Story Quilts. Or it may be as simple as having Educators who are bilingual English/Spanish or English/American Sign Language or other accommodations.
Research in 2020 found that educational options under COVID in many communities exacerbated opportunity gaps between students from low and higher income families, and that distance learning posed greater challenges for English-language learners and students with physical or learning disabilities. The kit-based, hands-on, real-time online STEAM programs RIMOSA offers have been adapted for Spanish-speaking English language learners, as well as for those with IEPs. We also provide written instructions and short videos to accompany kits for individuals who aren't able to attend synchronous programs due to lack of regular access to the internet, computers or other reasons. Our Artist/Inventor Series of programs include Black, Asian and female artists/inventors, and we continue to expand this and other suites to include Hispanic/Latinx and Indigenous individuals as well. 
Staff and Board:
We make an effort to hire educators with a wide variety of backgrounds and languages and enable them to attend professional training to learn how to best encourage DEIA, and we actively seek diversity in new Board members.
We adapt programs for foster families, kids hospitalized or in congregate care, incarcerated youth, adults in day programs & care facilities, older adults in senior centers or nursing homes.
Program directors, service professionals, social workers, groups of parents, individuals representing underserved people –  please reach out!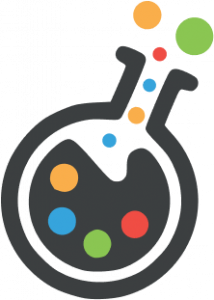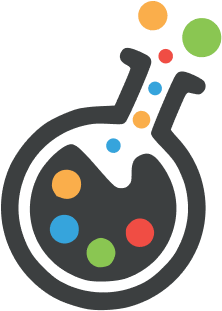 Accessibility is important to us. If you are having difficulty accessing any content here please let us know!