Since 2009 we've been building spaces and programs where kids and adults can explore, experiment and create. As the world faces new challenges requiring increasingly innovative solutions, cultivating curiosity and critical thinking is even more important. We need your help!   
RIMOSA is a 501 c(3) nonprofit organization. Our funding comes primarily from grants and donations. Your support is what keeps our mission going.
individuals
Foster critical thinking
Your annual support inspires a lifetime of learning for the thousands of curious minds we engage every year. 
Spark: $500 and above. Includes one 4-person museum membership 
Catalyst: $1,000 and above. Includes two 4-person museum memberships 
Accelerator: $5,000 and above. Includes four 4-person museum memberships and two invitations to our annual dinner event

organizations
Drive innovation
Your annual partnership builds innovation — while building your profile!
Explorer: $1,000. Underwrites one sponsored 3-hour event at RIMOSA (or your place) for 25 people
Maker: $2,500. Underwrites five sponsored school/group visits for 25 students each
Innovator: $5,000. Underwrites one sponsored "Free to the Public" day/month, reaching approx 1,200 individuals/year 
Leader: $7,500. Underwrites one sponsored "Free to the Public" day per month for a year, reaching approx 1,200, and two sponsored school/group visits for 25 students each
Luminary: $12,000. Underwrites one new or existing sponsored, permanent exhibit in the museum, explored by approx 2,500/year
museum membership
Explore your inner Einstein
Join other explorers and creators in experimentation, or gift a curious person in your life with a museum membership while supporting our mission. Standard membership is $100 for four people, $75 for three people, $50 for two people. Includes:
Unlimited museum visits during open hours 
Free admission to RIMOSA After Dark events
10% off any on-site programs, birthday party bookings and events
Invitation to our annual fall member appreciation event for members and a guest
Memberships cover a year from the date of purchase. RIMOSA does not share personal information outside of our organization.
Donations to RIMOSA are tax deductible except for the fair market value of any associated benefits, which you may also opt to donate back to the museum and credit the full amount of the gift to RIMOSA. 
your gift goes directly into their hands
$120 = 6 hands-on distance learning kits
$200 = 1-hour hands-on class reaching 25 kids
$500 = 1 week of STEAM Summer Camp for 2 kids
$1,000 = one 3-hour special event at RIMOSA for 25 
$1,400 = 1 month of a 2x/week after school program reaching 25 kids 
$2,200 = Sensory Sensitive Saturdays 1x/month reaching 300 people/year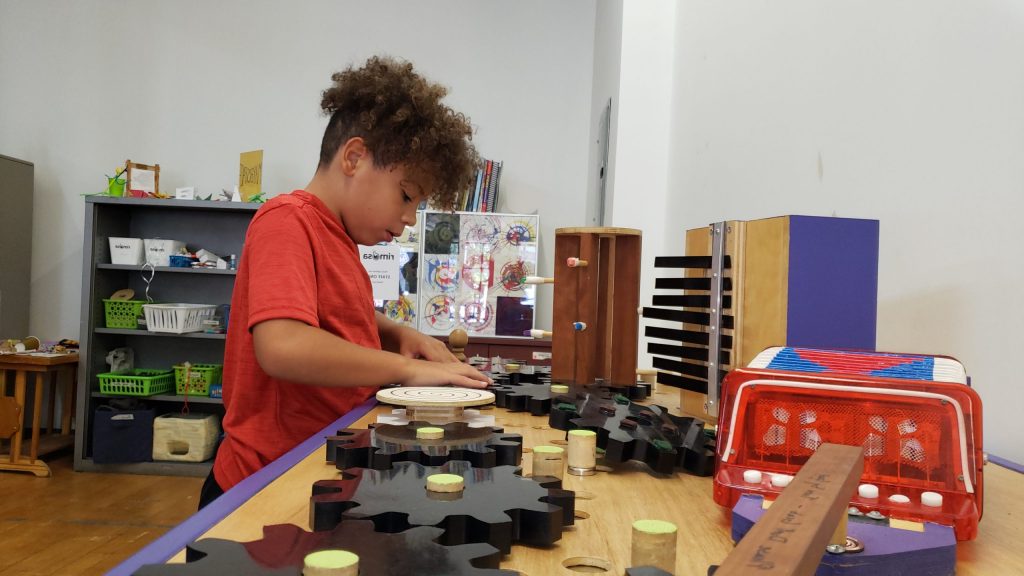 Looking to learn new things? Meet interesting people? Have fun?
Bring your talent and time to help us kindle curiosity! Projects vary from staffing tables at events to helping with student field trips, doing online research , beta-testing exhibits, experiments and virtual classes, re-stocking activity kits and more.  We match opportunities to interest and availability, and anyone 16 or older may apply.