We kindle curiosity and encourage exploration
Hands-on, open-ended exhibits help kids and adults see the world like scientists and artists do… not only as it is, but as it could be!
Museum Hours through May 30, 2022 (see news below)
Thursday and Friday 1:00-5:00 pm
Saturday 12:00 – 5:00pm
NEWS: RIMOSA is closing our doors
We are sad to share news that RIMOSA is closing our doors June 1, 2022 after 13 years kindling curiosity and encouraging exploration. On the very positive side, our  educational outreach programs will live on! They are being absorbed by the Rhode Island Computer Museum and will be delivered as "RIMOSA Workshops Powered by RICM." Read more here.  We have LOVED being a part of the RI community. We thank our patrons, supporters, visitors, partners, staff, volunteers and friends for everything you've given to support the mission of kindling curiosity and exploration in people of all ages. 
When we close, most of our exhibits will go into storage at RICM's Warehouse and may appear at pop-up venues and festivals from time to time. Other items will be donated to RI non-profit organizations. We are taking inquiries from non-profit organizations for our office/classroom furniture through May 30 on a first-come, first-serve basis via email to info@RIMOSA.org. We are also offering our recycled materials and art supplies to educators at no charge, which they may pick up at RIMOSA, 763 Westminster St. Providence (masks required) on these days/times:  Fridays: May 6 and May 20, 1:00 – 5:00pm; Saturday, May 21, 1:00 – 5:00pm; Wednesdays, May 11, 18, 26, 11:30am – 3:00pm.  Read our press release: PR-RIMOSA-RICM.
Sensory Sensitive Saturdays
Join us the 1st Saturday of every month for a sensory-friendly environment of hands-on, open-ended exhibits and interactive activities for individuals of all ages.
Schools, libraries, homeschool and community groups: we deliver safe, engaging educational programs to keep kids learning, working with their hands, and having fun!
RIMOSA's funding comes primarily from donations and grants. Your support has direct, immediate impact on Rhode Island kids and teens.
40K children + teens reached through our educational outreach programs since 2010, with a focus on underserved communities

6,000+ people have visited the RIMOSA museum since its opening in 2017
Developed and built 20+ hands-on, open-ended exhibits, bring traveling exhibits to 50 venues across RI

I like that we get to test out different things with different materials instead of just looking at the screen and you have nothing to do."
11 – 14 yr old, Distance STEAM Session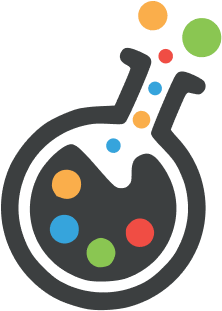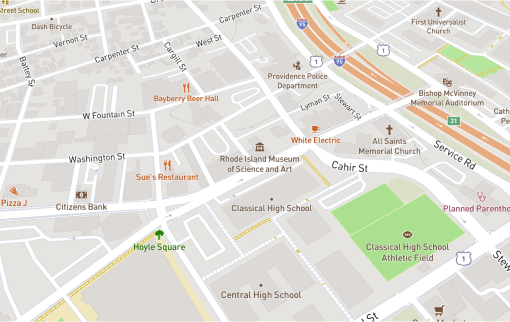 We're in the historic West End of Providence, across from Classical High School, in between Edible Arrangements and Nice Slice Pizza.