Can't take one a distance-learning class? Don't worry – these kits will help you have a  RIMOSA experience on your own!
We provide a box of physical materials needed to participate in some of the hands-on STEAM programming RIMOSA is known for.
Kits can be mailed, dropped off or picked up at RIMOSA, 763 Westminster St., Providence, by appointment.
These kits provide the materials, while the included written guidance and video links provide the inspiration any time you can access the internet.
All participants keep their kits for further experimentation!
How much do RIMOSA distance learning kits cost?
Single kits can be ordered for $20 each. A full suite of kits for six programs is $120.  An additional charge is required for shipping and handling, which can be waived if you are able to pick them up at RIMOSA.
What makes RIMOSA kits different?
1. There are no detailed instructions to follow to reach a specific goal. Instead it includes introductions to ideas and encouragement to creatively problem solve with open-ended and hands-on suggestions.
2. Our kits contain sufficient materials for each exploration, but encourage the creative addition of any other materials participants can find. For example, a roller coaster built with only the materials provided will be fun, but adding shoes, books, recycled materials and more adds to the joy.
3. Our kits have an element of community. Since they are open-ended, there are a myriad of possibilities for what individuals will create within the guidelines. Having an online space for the posting and sharing of ideas introduces young would-be makers to others with similar enthusiasm, allows them to give and receive feedback in a moderated setting, and teaches them the importance of learning from peers and collaboration.
Art In Nature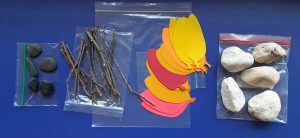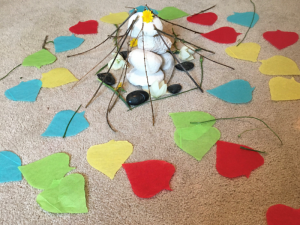 Use natural materials such as rocks, sticks and colored leaves (kit leaves are paper) to construct Goldsworthy inspired sculptures. Be inspired by Michael Grab, Rocky Byun and other artists, and practice the patient and gravity-defying art of rock stacking. Try your hand at stacking other natural or household items.
Part of the Artists and Inventors Suite #1, available now!
Marble Roller Coaster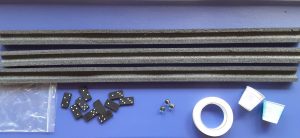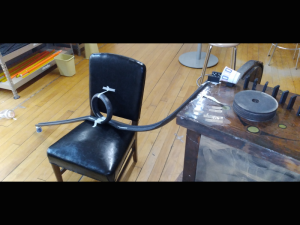 Learn about Rube Goldberg, the man behind the cartoons. Then explore the connection between potential and kinetic energy by using tubes, tape and other household materials to create creative marble "roller coasters". 
Part of the Artists and Inventors Suite #1, available now!
Mobiles & Stabiles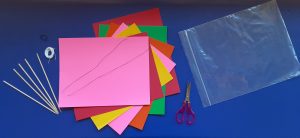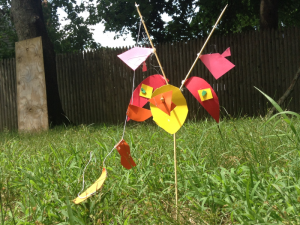 Be inspired by the work of Alexander Calder. Design and create your own kinetic, colorful, and balanced mobiles out of wood, wire and colored shapes that students form themselves.  In other work, use 2D materials – colorful cardstock – to create 3D works of art and engineering.
Part of the Artists and Inventors Suite #1, available now!
Quilting Stories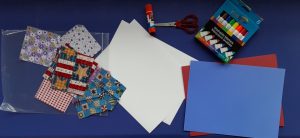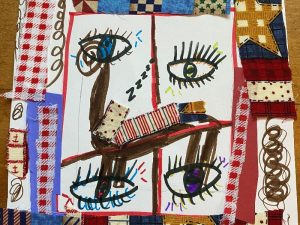 Tell your own story through art using fabric scraps and cardstock. Inspired by Faith Ringgold's unique style, make your own quilt squares to share your experience.
Part of the Artists and Inventors Suite #1, available now!
Biomimicry & Kinetic Wind Sculptures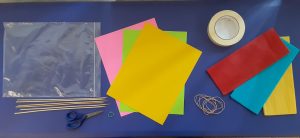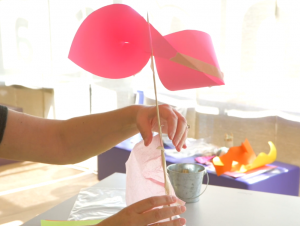 Design and build wind-powered kinetic sculptures based on the anatomical inspiration of Leonardo da Vinci's ornithopter and Theo Jansen's Strandbeests.
Part of the Artists and Inventors Suite #1, available now!
Yarn Storming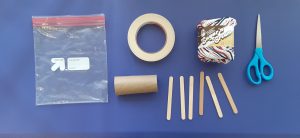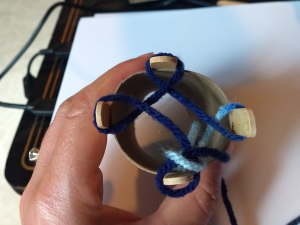 Use simple materials to build a "spool knitter" and use it to make a material. Then take your creation and use to draw attention to some common object and make people smile, as is done in the public art of "Guerrilla Knitting" or "Yarn Storming".
Part of the Artists and Inventors Suite #1, available now!
Color Chemistry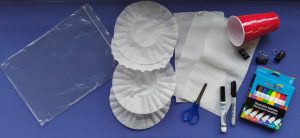 Explore the junction of color and chemistry! Learn about the use of chromatography in real life, how to separate pigments in ink (is black really black?),  and use this technique to create unique water-color type artwork or secret messages.
Nano / Thin Films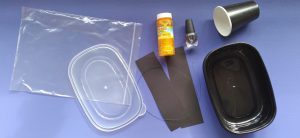 A nanometer is 1 billionth the size of a meter! Learn about nano-scale and nanotechnology. Do hands-on activities including making iridescent 500 nanometer thick "thin films" you can manipulate and play with.
Space Origami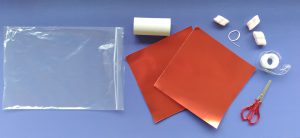 Learn how the art of folding paper has inspired designs for NASA – from satellite solar panels to a "starshade" to other types of hardware. Make "solar panels" on a mock-up satellite fit into the "rocket" designed to bring it into orbit.
Perspectives / Constellations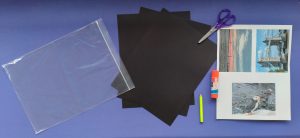 Explore the 3 dimensional form of space – how different common constellations look when viewed from places other than Earth. Design and build images that change according to where they are viewed.
Math in Nature / Tessellations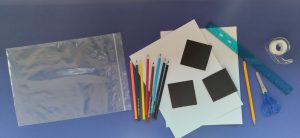 Learn about tessellations – fascinating mathematical structures made up of repeating patterns, like tiles or honeycomb. See how artist M.C. Escher used them to create dizzying artwork, then learn how to easily make some of your own!
Leonardo da Vinci / Catapults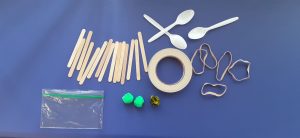 Using da Vinci's catapult as inspiration, design, build and test your own mini catapult using the provided household objects.