Contact us to book a program at RICM, at your place, or online.
Animation
Participants work in small groups to create their own stop-motion animations using a variety of techniques. This suite includes Object Animation, Cut-Paper Animation, Pixilation Animation (using people as puppets), Whiteboard Animation, Sand Animation, Claymation and more. This Suite also includes the one non-animation program: Sound Effects. Grade Span Expectations addressed include: LS 4; PS 3; T 1-2; T 1-3; M 2-2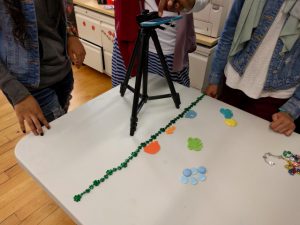 Light, Color + Technology
Participants combine art with the physics and chemistry of color and light. The suite includes Bending Light (understanding the additive properties of colored light and the creation of Shadow Sculpture), Nano/Thin Films (create thin iridescent films  and learn about structural color vs. pigment), Color Chemistry (experiments with paper chromatography), Coding/Binary (learn about and experiment with binary – the root of all computer languages), Electric Dough (explore the basics of circuitry while making light-up play dough sculpture) and more.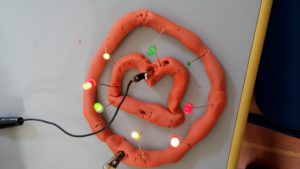 11 – 19 yr. old participant
Artists and Inventors
Introduces a variety of innovative artists, then guides students to make works inspired by those artists' ideas, using similar materials. This suite includes Andy Goldsworthy/Nature Inspired Art, Rube Goldberg/ Marble Roller Coaster, Alexander Calder/ Mobiles and Stabiles, Faith Ringgold/ Story Quilts, Jean-Michel Basquiat/ Street Art and more.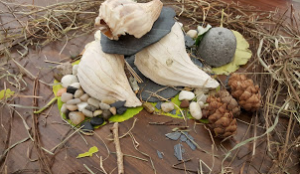 Creative Engineers
Subtitled "building with inappropriate materials," these programs encourage participants to think about materials and their uses in unusual ways. This suite includes Bridges, Architecture, Flight, Wind Vehicles, BioMimicry and more.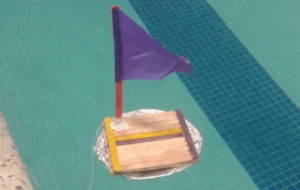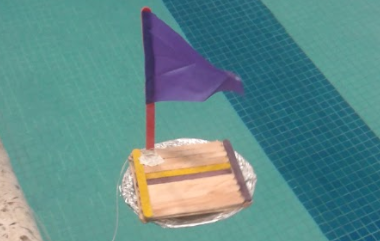 – male participant age 10 or under
STEAM Sessions/ SPACE
Participants experiment with the physics, engineering, art and design of space and space exploration. This suite includes Perspectives/ Constellations (understanding the 3d nature of space), Math in Nature/ Tessellations (the art and science of geometric shapes), Space Origami  (examining how NASA uses origami techniques in satellite construction), Spin Art Nebula and more.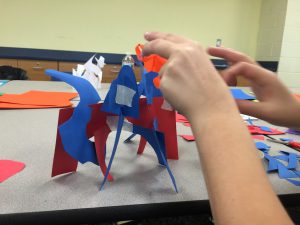 BioDesign
Encourages participants to examine the natural world for problem-solving design inspiration. This suite includes Buoyancy (how aquatic plants stay afloat), Plants and Pigments (plants use pigment to remove CO2 from the air; how do we use plant pigments?), Bumps and Spikes (extracting moisture from the air through a variety of shapes), Animal Dwellings (experiment with a wide variety of materials animals use – from paper to clay to stone) and more.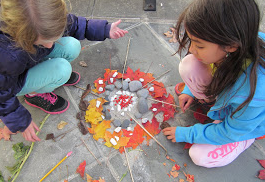 – female participant age 10 or under
Reverse Engineering
The Reverse Engineering Suite encourages participants to build and create by first taking objects apart to see how they work. This suite includes Stomp Rocket, Musical Instruments, Pop-Up Books, Found Object Interventions, Wind-up Toys and more.
Ask about our expanded 6, 9 and 12 session Reverse Engineering programs to create more extensive experiences.